Steel Products Prices North America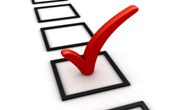 Are Steel's High Prices Hurting Demand?
Written by Tim Triplett
January 13, 2021
---
The laws of economics state that rising prices eventually cut into demand. With hot rolled steel prices at a record high of $1,080 per ton, has steel demand begun to suffer? Comments from the service center and OEM executives responding to Steel Market Update's questionnaire this week were evenly divided.
"No, the high steel prices have not begun to negatively impact demand yet. The customer base needs it and will pay the price," commented one respondent. "Because many buyers are on quarterly contracts, the real impacts may not be felt until April and beyond," noted another.
Others report initial signs of weakening demand due to the high cost of steel:
"End-users are pushing out buys due to pricing wherever possible."
"We have some customers electing to reduce production due to lack of availability."
"I believe buyers are starting to run up against their credit limits."
"We cannot extend any more credit lines to our customers; they are getting behind on payments. We have started to turn away orders just like in 2018."
"In steel containers, we are seeing pushback on demand due to higher steel costs. Our cost of goods sold is highly steel intensive and major customers are waiting on discretionary spending."
As the mills bring on new capacity in the coming year, steel consumption will be the primary determinant in how quickly supply and demand reach equilibrium and prices begin to moderate.
Latest in Steel Products Prices North America