Where The Steel Community Comes Together
Keeping a finger on the pulse of the flat-rolled steel market with the latest steel news, prices, and industry updates
Market at a Glance
What We Do
Latest News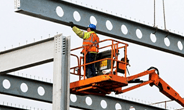 ABI Index Drops in August
August's Architecture Billings Index (ABI) reading from the American Institute of Architects (AIA) and Deltek showed a moderate decrease.
Market Chatter This Week
On Monday and Tuesday of this week, SMU polled steel buyers on a variety of subjects, including steel prices, demand levels, sheet prices abroad, inventory, the UAW strike, and what people are talking about in the market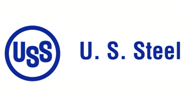 USS, NETL to Test Carbon Capture Technology at Edgar Thomson Plant
U.S. Steel and the National Energy Technology Laboratory (NETL) plan to test carbon-capture technology at the company's Edgar Thomson Plant in Braddock, Pa.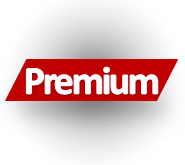 North American Auto Assemblies Surge in August
North American auto assemblies saw its best total year to date in August, and its best mark in nearly five years, driven by a 32.8% jump in total assemblies vs. July's output.
Register for Oct. 4 Community Chat With AGC chief economist Ken Simonson
Ken Simonson, chief economist for The Associated General Contractors of America (AGC), will be the featured speaker on the next SMU Community Chat webinar on Wednesday, Oct. 4, at 11 a.m. ET. The live webinar is free. A recording will be available free to SMU members. You can register here. We'll talk about the outlook […]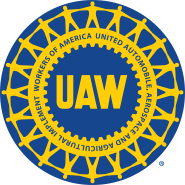 UAW Workers Strike Parts Supplier ZF's Plant in Alabama
United Auto Workers (UAW) union members in Alabama at a parts supplier to Mercedes-Benz have gone on strike.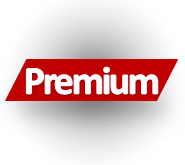 US Light-Vehicle Sales Slip in August, Still Better YoY
US light-vehicle (LV) sales rose to an unadjusted 1.33 million units in August, up 12.8% vs. year-ago levels, while domestic LV sales fell 4.5% month-on-month.

BREAKING NEWS: Ford, Unifor Reach Tentative Labor Deal in Canada
Ford's Canadian subsidiary and auto workers represented by Unifor – roughly the Canadian equivalent of the UAW – have reached a new, tentative labor agreement.
Final Thoughts
Sheet prices fell again this week, this time not on fears of a United Auto Workers (UAW) union strike but on the actual thing.
SMU Price Ranges: Sheet Slips Again on Strike, But Is a Bottom in Sight?
Sheet prices slipped again this week on news of the United Auto Workers (UAW) strike and continued caution among some consumers.
Housing Starts Decline in August
US housing starts slipped in August, according to the latest estimates from the US Census Bureau.
Featured

Tampa Steel Conference
The Tampa Steel Conference is one of the nation's oldest and largest steel conferences. The event provides a forum to discuss the fast-changing steel market and economic and political themes impacting it. Click the banner to learn more about the agenda, speakers, costs to attend, and how to register.

SMU Steel Summit
The SMU Steel Summit has gone from strength to strength over the last few years, growing from 434 attendees in 2016 to nearly 1500 in 2023. Representing more than 500 companies from the North American Steel Market, this is the event to learn what the future holds and to network and do business. Mark your calendars for Aug. 26-28, 2024.

Survey Results
Discover valuable insights into steel prices with SMU's market survey. Our timely analysis of lead times, mill negotiations, inventory trends, and market sentiment empowers informed decision-making in a dynamic industry. Stay ahead of the curve and maximize your opportunities.

Community
Join us for our Community Chat Webinars! Every other Wednesday, we give our community the opportunity to hear from experts discussing topics important to the steel community we serve.
Pricing
Interactive Pricing Tool
Chart steel and scrap prices against key indicators with our Interactive Pricing Tool.