Steel Mills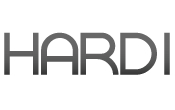 HARDI: Demand Defies Forecast for Dip in Commercial Construction
Written by Tim Triplett
January 19, 2021
---
Forecasts of weakness in commercial construction have not played out as analysts expected, at least not yet, contend members of the Heating, Air-Conditioning & Refrigeration Distributors International (HARDI).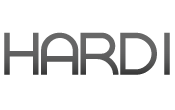 Robust demand for HVAC and other galvanized steel products has shown no signs of abating, said members of the wholesale trade group during their monthly conference call today. "We were scared by the AGC (Associated General Contractors) numbers, but have yet to see any decrease," said one HARDI member.
For much of the year, AGC has been reporting declines in construction spending driven by continued drops in nonresidential construction activity as firms struggle with supply-chain disruptions, rising materials prices and labor shortages. But you couldn't tell it from the HARDI members' comments today:
"Demand is exceptional. I see it continuing, maybe even into the first quarter next year."
"Demand is good. The trick has been managing the inventory."
"Demand is stronger than supply. We could sell much more if we were not under allocation. We continue to raise our average selling prices along with the market. It's not pleasant, but it is working."
"Demand remains intact. Prices are high and we are on allocation with all our sources. Inventories are not in balance. We could sell more steel if we could get more steel."
The wholesalers on the call continued to report almost no availability of galvanized on the spot market and dramatically extended lead times from the mills. Base prices on galvanized steel have increased by more than $120 per ton ($6 per cwt) in the past month. Inventories remain lean. "It's the same song we have been singing for the past eight months," said one source.
John Packard, president and publisher of Steel Market Update, reported that industry sentiment remains near all-time highs despite the tight supplies and lack of availability that continue to frustrate steel buyers. SMU puts the current base price for galvanized steel at $2,060 per ton ($103 per cwt), with lead times from most mills in excess of 13 weeks. "The domestic mills are all full, that's the bottom line," he said. "They cannot produce enough steel to manage the demand. I don't expect to see much more spot availability through the balance of the year."
One executive on the call said his company is seeing some pushback of jobs into next year as customers anticipate declines in the price of steel. But the phenomenon does not appear widespread. Said another: "We are not seeing that at an alarming level. In the Southeast, the projects for hotels, warehouses and data centers are all moving forward."
Frustrated by their inability to build inventory, some HARDI members have increased their foreign purchases. Import prices are "competitive enough to consider, particularly on light gauge," noted one wholesaler. Delays in ocean freight and sky-high trucking costs remain troublesome.
Top of mind for all the HARDI members is the question of how long steel prices can persist at such lofty levels. "The price of lumber has had a similar trajectory to steel. Lumber is now at one-third of its peak in May. I know each commodity plays by a different set of rules, but I still struggle with steel reaching and staying at this very high peak," commented one wholesaler.
In a flash survey of the HARDI members on the call, almost all predicted galvanized steel prices would rise by at least another $20-80 per ton ($1-4 per cwt) over the next 30 days. Far from anticipating a correction, more than half expect prices to be up another $40-120 per ton ($2-6 per cwt) six months from now. Less than 20% expect galvanized prices to be significantly lower by the end of the year. Almost all, 85%, expect it will be December or even later before prices begin to fall.
As Packard noted: "The economy is booming, and everyone is making money despite the ridiculously high prices."
Steel Market Update participates in a monthly steel conference call hosted by HARDI. The call is dedicated to a better understanding of the galvanized steel market. The participants are HARDI member companies, wholesalers who supply products to the construction markets. Also on the call are service centers and manufacturing companies that either buy or sell galvanized sheet and coil products used in the HVAC industry and are suppliers to the HARDI member companies.
By Tim Triplett, Tim@SteelMarketUpdate.com 

Latest in Steel Mills