Steel Mills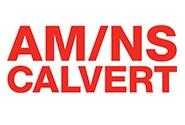 NSSMC to Provide AM/NS Calvert Tech for Ultra High Tensile Strength Steel
Written by Sandy Williams
May 26, 2015
---
AM/NS Calvert will be producing Ultra High Tensile Strength Cold-rolled and Coated steel sheets with high formability by the end of 2016.
Nippon Steel & Sumitomo Metal Corporation (NSSMC), which is a joint partner with ArcelorMittal in the Calvert operations, says the materials of up to 1.2 gigpascals (GPa) tensile strength will be used for cold pressed structural car body parts.
AM/NS Calvert already has the production capability to produce 1.2 GPa High Tensile Strength Steel and realization of the Calvert's full capability will make AM/NS the first NSSMC operation capable of producing High Tensile Strength Steel sheets with High Formability outside of Japan.
NSSMC says it is ready to transfer its own technology and process for optimally controlling the metallurgical structural formation at the sub-micron level in order to establish production capability for such materials at AM/NS Calvert.
The addition of the new capabilities will allow US manufactured High Tensile Strength Steel to be used by North American automotive customers to meet requirements for lighter and safer automotive bodies.
Latest in Steel Mills