Steel Mills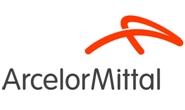 Blast Furnace Update: ArcelorMittal C-6 Blast Furnace to Go Down on September 5th
Written by John Packard
August 28, 2013
---
ArcelorMittal Cleveland will take down their C-6 blast furnace according to a company spokesperson who communicated with Steel Market Update this afternoon. The blast furnace is scheduled to go down on September 5 and is scheduled to be down approximately ten weeks, according to the company.
The company is conducting a partial reline of the interior walls of the furnace. When the work is complete the capacity of the C-6 blast furnace will increase by approximately 500-600 tons per day according to USW Local 979 president Mark Granakis. The new capacity will be close to 4,800 tons of molten pig iron per day. According to Granakis the upgrade to the furnace will also allow the mill to produce auto quality high-strength steels.
ArcelorMittal spokesperson also advised Steel Market Update that the #3 blast furnace at Indiana Harbor which had a failure of a blower earlier this month is now back online.
U.S. Steel has had a blast furnace at Great Lakes down for maintenance and our sources are advising that the furnace is due back online by early September.
We also understand that one of the blast furnaces at U.S. Steel Granite City is scheduled for maintenance in the near future.
U.S. Steel Lake Erie Works is currently locked out and they are voting on a new contract proposal on Friday of this week. Their blast furnace was taken down prior to the lockout going into affect.
U.S. Steel also has their blast furnace at Hamilton shut down for a couple of years now.
Our sources advise us that the ThyssenKrupp Steel Americas blast furnace in Brazil, which created some havoc for the Calvert, Alabama plant situation, came back online in late July. The U. S. operation is beginning to build slab inventory and is now forecast to be back to a balanced position by the end of September.
Not furnace related but impacting production is the hot strip mill at Nucor Berkeley which is being widened and will be off-line at some point during the 4th Quarter 2013.

Latest in Steel Mills