Steel Markets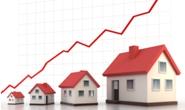 Construction Put in Place - July 2013
Written by Peter Wright
September 3, 2013
---
On the first working day of each month the Commerce Department releases construction expenditure data for the month before last. For example, on September 3rd the July data was released. This data known as CPIP, (Construction put in place) differs from commercially available data which to the best of our knowledge always measures construction starts. Such commercially available information is supplied by McGraw Hill / Dodge, Reed Construction and Industrial Information Resources.
The problem with starts is that no matter how big the project is, all the value or square footage is added to the data base the month that ground is broken. This can result in such information extremely spiky, an example of which was when four multi-billion dollar nuclear reactors were entered in 2012.
CPIP is based on identified project data purchased from McGraw Hill but once the project is entered into the Commerce Department data base the progress is measured as monthly expenditures until completion.
The Commerce Department compile their information based on the source of financing. These categories are, private, state + local and federal. There are a huge number of sub categories in the private and state + local construction expenditure categories, not so many in federal where expenditures are minimal. At Steel Market Update we combine these sub categories in-order to make the data comprehendible and produce a comprehensive report each month.
In July, total construction expenditures were $80.986 billion of which 70.5 percent was privately funded and 29.5 percent was state and local. We are ignoring federal expenditures since as stated above these are minimal. Of the total expenditures, 82.7 percent, (July) falls into three major categories the magnitude of each we don't believe to be intuitively obvious. These categories in July were non residential buildings, 45.9 percent of total construction expenditures, single family residential 19.4 percent and infrastructure 17.3 percent.
In three months through July, total construction expenditures grew by 8.1 percent year over year however there is a big difference between the performance of the private and public sectors. Year over year private grew by 14.1 percent as publicly funded, (S&L) contracted at 4.3 percent.
On a 12 month rolling average basis private construction has grown every month since November 2011 but the rate of growth is slowing. On the same basis publicly funded work has contracted every month since December 2009.
In three months through July, year over year, non residential construction contracted by 0.3 percent, single family residential grew at 31.0 percent and infrastructure contracted by 1.2 percent. It can therefore be seen that housing is increasingly the driver of total construction expenditure growth.

Latest in Steel Markets