Steel Mills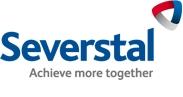 Saikat Dey New CEO at Severstal North America
Written by John Packard
September 3, 2013
---
DEARBORN, Mich. September 3, 2013 – Severstal, one of the world's largest steel and mining companies, today announced it has appointed Saikat Dey Chief Executive Officer of its subsidiary Severstal North America ("SNA"), a leading flat rolled steel producer in the U.S. Dey replaces Sergei Kuznetsov, who departed after four years as CEO of the company.
Alexey Mordashov, CEO of OAO Severstal commented, "The new leadership of Severstal North America will remain committed toward increasing efficiencies, lowering costs and achieving competitive advantages in the North American market."
Mordashov and the Management Board of OAO Severstal expressed their gratitude to Kuznetsov for his long-standing commitment to the company and contribution to its success.
Dey said, "I am humbled and honored to be working alongside a great team of people at Severstal and having the opportunity to serve our customers with the highest quality products and exceptional service. I look forward to working closely with our talented workforce, valued customers and suppliers, and our surrounding communities to help take Severstal North America to the next level of performance and build on the solid foundation that Sergei helped establish."
Dey, most recently served as Chief Strategy and Procurement Officer at SNA. He was responsible for driving the company's business strategies in North America, leading OAO Severstal's expansion efforts in Asia and overseeing the Purchasing function of SNA.
Dey joined the company in 2011 from McKinsey and Company, where he was Associate Principal in the Global Energy and Materials practice. Prior to McKinsey, he held positions at IBM and a number of start-up technology companies in various sales and product marketing roles.
He is widely recognized as a global thought leader on investment strategies, commercial optimization and operational improvement within steel and mining industries.
Dey holds an MBA from the Tuck School of Business at Dartmouth and an undergraduate degree in Mining Engineering from the National Institute of Technology in India. (Source: Severstal Press Release)

Latest in Steel Mills