Steel Mills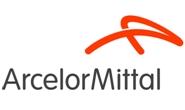 ArcelorMittal USA Attempting to Push 2014 Tinplate Contract Prices Up 12%
Written by John Packard
September 8, 2013
---
Steel Market Update (SMU) has been advised that ArcelorMittal USA is attempting to raise Tinplate prices by 12 percent for calendar year 2014.  Tinplate, which is used to make cans and other product packing devices, is commonly sold on an annualized contract basis to a fairly limited number of buyers.
Last week we received an email advising us of the move by AMUSA:
Although it is a small part of the flat rolled market, I thought you would be interested to know that ArcelorMittal has advised all customers they intend to raise the price of tin mill products by 12% in 2014 from Weirton. This only applies to Weirton, not to their plant in Canada (the old Dofasco). They are saying this amount of increase is needed in order to keep the production at current levels at Weirton. If they do not get the increase they will adjust the Weirton operations accordingly and it could even mean the closure of the plant. This is an unusually large increase and very early to be announcing it.
No other tin mill producer has commented. This has been communicated by phone only and is supposed to be based on an internal letter from the top commercial people at ArcelorMittal.
Limited Supply Base
Tinplate producers are relatively limited in the U.S. and Canada. On the east coast there are three suppliers: ArcelorMittal which has plants in Weirton, WV and their Dofasco facility in Canada. Besides AM there is U.S. Steel which has three production facilities for tin mill products and Ohio Coatings which is a 50/50 joint venture between TCC Steel and the Esmark Steel Group.
The tin mill facilities connected to the Sparrows Point mill in Baltimore, Maryland were shuttered with the demise of RG Steel.
On the west coast there is one tin producer: USS/Posco (UPI).
When speaking to tinplate sources we learned ArcelorMittal has threatened to close the Weirton facility if they are unable to make money there.
One tin plate buyer told us, "The market doesn't care what your costs are. This move may backfire and scare some people away from the Weirton mill."
"If Weirton shuts down – it could be a big problem [for the tin mill buyers]," this buyer told us. "If Weirton shuts down it will invite the Chinese to fill the gap."  He went on to say, "They need to find a reasonable number."

Latest in Steel Mills