Steel Products Prices North America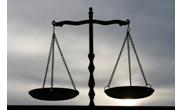 US ITC to Continue Tariffs on Japanese Pipe
Written by John Packard
September 15, 2013
---
The U.S. International Trade Commission determined on September 12 to continue trade restraints on welded large diameter pipe from Japan following a second five-year sunset review.  The dumping margin is set at 30.80 pct.
It was determined that revoking the existing antidumping duty order "would be likely to lead to continuation or recurrence of material injury within a reasonably foreseeable time."
The original ruling in December 2001 determined that the pipes from Japan, used in pipelines for oil or natural gas, were sold at less than fair value.  In the first sunset review in 2007, the ITC voted to maintain the tariffs on the pipe products.
Latest in Steel Products Prices North America