Final Thoughts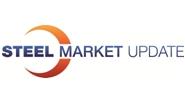 Final Thoughts
Written by John Packard
October 11, 2013
---
We are back in our offices, life is back to normal after traveling over the past four days to Arkansas and our website due date keeps on getting pushed back… Frustration is running high at SMU these days. The developers haven't given us a firm promise date but it is beginning to look like November 1st is the new September 13th.
We had a great workshop and Nucor did an outstanding job of hosting our large group. Kudos to Sam Commella (Vice President & General Manager of Nucor Arkansas) Doug Rife and Jeremy Cooper for assisting in our educational process.
In our next issue we will discuss a little known secret outside of the Nucor Arkansas walls – Strawberries…
Until then we want to thank all of our members for their business as it is truly appreciated by all of us here at Steel Market Update.
Latest in Final Thoughts