Economy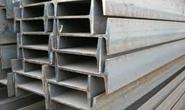 CSSA Says G40e Not the Same as G40
Written by Sandy Williams
October 16, 2013
---
The Certified Steel Stud Association (CSSA) recently squared off against the Steel Framing Industry Association (SFIA) over galvanized coatings for steel stud. CSSA released a warning that G40e or G40EQ coated steel products are not a substitute for G40 coated steel studs.
G40 is a hot-dipped galvanized coating (99 percent zinc) that is used to prevent corrosion that has been used for thirty years. G40e and G40EQ are relatively new electro galvanized products that are a combination of a base metallic coating and an outer coating that chemically bonds to the base.
CCSA says the testing that SFIA uses to establish G40e "equivalency" to G40 is not stringent enough.
The Steel Stud Manufacturers Association (SSMA) defeated a proposal by some manufacturers to "soften" standards for corrosion protection (a salt spray standard of 75 hours as the benchmark for G40e equivalency). Those manufacturers then formed the SFIA using the 75 hours standard as the new "industry standard."
CSSA says salt spray tests for G40 have been conducted for varying intervals, up to 200 hours, with zero failures. As a result, CSSA, SSMA and the Supreme Steel Framing System Association (SSFSA) do not condone the SFIA standard and say it is a misnomer to say G40e meets "industry standards."
CSSA claims G40e substitution is driven by profit, misleads customers and disregards safety. "This lower threshold allows manufacturers to buy secondary steel (often automotive Galvanneal rejects)," said the CSSA in its statement to the industry.
SMU Note: Galvannealed is a hot-dipped iron/zinc alloy product produced by the use of a furnace just above the zinc pot on a hot-dipped galvanizing line.
Proponents of G40e say the industry is adverse to innovation and just wants to hold on to 30 year old standards.
"It is imperative for the steel framing industry innovate to stay competitive with other construction materials. EQ coatings allow a manufacturer to purchase and process a wider range of raw materials, effectively reducing input costs and ultimately their selling price," wrote J. Ryan Smith for Construction Dimensions, a publication of the Association of the Wall and Ceiling Industry.
CCSA says G40e is a "slippery slope" that may lead to G60e and G90e.
"Innovation is good. ASTM has a method and committee in place to review coatings to be added to Table 1 of ASTM A1003 to encourage innovation," said CSSA. "Until this can be achieved, all manufacturers should only use either the metallic coatings listed in Table 1 of A1003 limitations in ASTM A1003) salt spray standards that exist for those products. The few that actually produce these G40e coated products should align with the rest of the industry behind the true industry standard that has existed for years, which is G40."
For an interesting discussion of this topic visit the online forum at 4specs.com.

Latest in Economy