International Steel Prices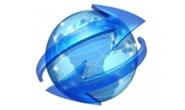 Foreign Steel Offers Tempting Buyers
Written by John Packard
October 16, 2013
---
Steel Market Update (SMU) has been doing some quick channel checks to see what offers are available out there for foreign steel. Our steel market survey, which we began on Monday morning of this week, has been suggesting a higher level of interest in foreign steel due to the higher domestic prices and the spread between domestic and foreign steel pricing.
We are aware that the Russian mills are out offering hot rolled. Based on the suspension agreement the Russian mills are not able to offer hot rolled at less than $540 per metric ton FOB the port in Russia ($490 per net ton + freight from Russia). SMU has learned of one Russian mill offering $590 per net ton and a second offer was seen at $580 per net ton FOB USA port (East Coast or Gulf).
A trading company advised us that they are selling cold rolled coil at a $33.50/cwt base ($670 per net ton + extras) and hot dipped galvanized at approximately a $36.50/cwt base. They advised SMU they are getting interest at these levels.
Indian ultra light gauge galvanized prices continue to remain subdued. Every month the Indian mills attempt to raise prices only to be pushed back to the range they have been in for a number of months. A trading company advised us that the $41.00/cwt-$42.00/cwt continues to be the going price on .012" G30 HDG FOB East Coast or Gulf port.
We will have more on this subject on Thursday once we receive the results of our steel market survey which is in process right now. This is one of the key areas we are exploring with those taking our survey.
Latest in International Steel Prices