Steel Products Prices North America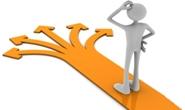 One Mill Attempts to Push Price Negotiations Without Using their Sales Force
Written by John Packard
October 30, 2013
---
The rumor mill is in high gear as being fanned by the various steel industry periodicals. In the most recent edition of breaking industry news Steel Business Briefing and Platts McGraw Hill Financial reported a U.S. mill as being ready to suspend price talks if a deal is announced for ThyssenKrupp Steel USA.  The article reporting the potential sale of ThyssenKrupp Steel USA (Alabama) and possibly the CSA operations in Brazil to a "…triad of ArcelorMittal, Nippon Steel & Sumitomo Metals (NSSMC) and U.S. Steel."
Unless U.S. Steel announces something in their conference call with analysts this afternoon, we do not believe there is a deal done for the ThyssenKrupp Alabama facility.  There are a whole host of rumors on the subject. With most being focused on two potential suitors: CSN in Brazil and ArcelorMittal with a potential partner which early in the negotiation process was reported to be Nippon Steel & Sumitomo Metals.
What we find fascinating about the SBB/Platts article is they report they have received from a domestic steel mill a "…drafted – not yet distributed – internal memo for its sales team, dated October 29, in which it says all contract negotiations and price offers will be temporarily suspended."
The article then quotes from this not-yet-distributed mill memo: "Recent competitive announcements will undoubtedly have an impact on supply and marketplace dynamics both immediately and in the months to come. Because of the significance of these changes, we are temporarily suspending all contract negotiations and price offers."
To the best of our knowledge, this may be the first time an executive – and we surmise a very highly placed executive otherwise it would not be seen as credible by SBB/Platts – at a steel mill would use the media prior to its sales force in an effort to influence ongoing price negotiations between steel mills and their customers.
Unfortunately, the mill has not been identified and efforts by Steel Market Update to ferret out the author of the memorandum were unsuccessful.
Buyers suggested to Steel Market Update in conversations held this afternoon on the subject, "People are not going to buy contract steel at CRU or Platts," said one Service Center executive. "We will buy one quarter at a time fixed pricing."
No one with whom we spoke seemed particularly impressed with the memorandum. One large service center buyer told us, "We negotiate with our suppliers in good faith and without threats." They went on to tell us that negotiations have been tense with a number of the mills holding quite firm in their insistence on taking CRU discounted deals off the table.
Another large service center advised SMU that they have tied up their 2014 contract negotiations with ThyssenKrupp Steel USA. They reported that ThyssenKrupp has increased their share of their business due to "…their terms are in sync with historical CRU-less framework. We still have a portion of the volume we'd like to tie up in agreement, if we can get terms we're comfortable with. Otherwise, we'll go pure Spot on those tons."
We also spoke with a number of mills this afternoon. The mills reported their order books as having fundamental strength behind them due to service center and end user buyers resisting paying the spot and contract price increases. However, the buyers "Can't outwait this market. I think the realization is going to hit in the next week or two.  If scrap jumps on top of the buyers scrambling to cover orders then it is going to get quite wild." This mill executive told SMU that the usual 4th Quarter price deals are not going to happen this year. "The dip has come and gone and most never even knew it happened."
Buyers are telling SMU that they are maximizing all "bucket" deals and taking as many 2013 contract tons as possible. This is helping keep the mill order books quite firm.
The question now is, when and where do the buyers book their 1st Quarter and 2014 contract tons. With lead times closing in on the end of the year (or already into 2014 on coated products) the answers should be known soon.

Latest in Steel Products Prices North America