Final Thoughts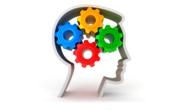 Final Thoughts
Written by John Packard
November 5, 2013
---
We continue to slave away on the combination of our new website as well as the work needed to conclude a special steel training workshop we are doing with a domestic steel mill next week.
Our next Steel 101 workshop is available for registration on our existing (and soon new) website or you can contact our office at 800-432-3475. If you have any questions do not hesitate to contact us at info@SteelMarketUpdate.com or by phone.
I want to welcome our newest members – which include Monthly, Executive and Premium members. We thank you for your support and we welcome your comments, questions and suggestions. I am available at John@SteelMarketUpdate.com.
If your company has an interest in upgrading one of your memberships to Premium or if you would like to add additional Executive level or Monthly level memberships please contact our offices at 800-432-3475.  You are also welcome to contact me personally with any membership questions you might have – John@SteelMarketUpdate.com.
As always your business is truly appreciated by all of us here at Steel Market Update.
Latest in Final Thoughts