Final Thoughts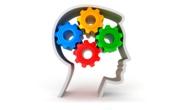 Final Thoughts
Written by John Packard
December 11, 2013
---
My final thoughts will be brief this evening. I would like to remind both service centers and manufacturing companies if your company has news – expansion plans, new executives, bringing a plant back to North America from overseas, etc. we would like to know. Please send any press releases or correspondence to: info@SteelMarketUpdate.com
My feet are back on solid ground for about the next four weeks as we get through the Holidays. As mentioned previously, I have a speaking engagement in Chicago on January 16th with the AWMI. I also expect to attend the AHR Expo in New York City on the 21st and 22nd of January. At the same time I am working on rescheduling some of the missed meetings due to LaGuardia Airport being closed for fog last week. So, mid to late January looks to be pretty full.
Then in February we move south to Mobile for our next Steel 101 workshop on the 4th and 5th. You can find more details on the workshop on our new website (no log in required).
Our next SMU steel market analysis will be conducted beginning on Monday of next week. A reminder that our new Premium Level members receive a special power point presentation which is housed on the new website. If you are interested in upgrading to Premium or have questions about our new levels of service please feel free to contact me personally: John@SteelMarketUpdate.com.
I want to welcome our newest members and those who have recently registered for a trial of our products. We like to interact with our members so if you have any comments, suggestions or questions do not hesitate to contact me.
As always your business is truly appreciated by all of us here at Steel Market Update.
John Packard, Publisher
Latest in Final Thoughts