Steel Mills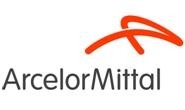 ArcelorMittal Shakes up Organizational Structure
Written by Sandy Williams
December 12, 2013
---
ArcelorMittal announced it will change its organizational structure to one of regional management in order to simplify how the company is run. The reorganization will allow each business to follow its own strategy and focus for product specialization.
The Group Management Board will be as follows:
– Lou Schorsch , CEO of Flat Carbon Americas and Long Carbons America
– Aditya Mittal, CEO of Flat Carbon Europe and Distribution Solutions as well as maintaining his position as CFO.
– Sudhir Maheshwari will remain as CEO of India and China and head of M&A, finance and risk management
– Davinder Chugh, CEO of ArcelorMittal Africa, CIS, Algeria, Kazakhstan, South Africa and the Ukraine
– Gonzolo Urquijo, CEO Tubular products and will also become head of health and safety and corporate affairs
"We have implemented these changes to simplify the organisation and ensure we have the strongest possible foundation from which to operate and grow in the future," said Lakshmi Mittal, chairman and CEO. "I am confident that these modifications will enable us to achieve that."
Additional ArcelorMittal changes include:
– Henri Blaffart, executive vice president and group head of human resources, will also take responsibility for corporate services encompassing legal, capital goods, shipping and IT, reporting to the CEO.
– Bill Scotting remains CEO of Mining.
– Robrecht Himpe is appointed head of business optimisation Europe and will report to Aditya Mittal. Geert Van Poelvoorde is appointed head of Flat Carbon Europe and will also report to Aditya Mittal.
Separately, Michel Wurth, head of Long Carbon Worldwide announced his intention to retire from the company in April 2014. Wurth will continue as chairman of ArcelorMittal Luxembourg and, subject to approval at the annual general meeting, as a member of the ArcelorMittal board of directors.

Latest in Steel Mills