Steel Products Prices North America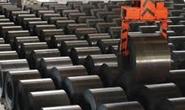 Duties on Hot-Rolled Steel Will Continue for Six Countries
Written by Sandy Williams
December 19, 2013
---
The US International Trade Commission said it will not revoke the antidumping and countervailing duty orders on hot-rolled steel products from China, India, Indonesia, Taiwan, Thailand, and Ukraine. The Dec. 17 decision was the result of a required five-year (sunset) review process. US ITC said that revoking the orders "would be likely to lead to continuation or recurrence of material injury within a reasonably foreseeable time." The imposed duties will be maintained until 2018 when they will again come under review.
Ohio Senators Rob Portman and Sherrod Brown, who have championed action against trade abuses, were pleased with the decision.
"The ITC ruling is excellent news for Ohio's workers and manufacturers like those at ArcelorMittal and AK Steel," Brown said in a press release. "Our steelmakers can compete with anyone in the world, but we need to level the playing field by enforcing antidumping and countervailing duties."
This is the second time the sunset review process was initiated for these orders. The original AD/CV determination on hot rolled products from the six countries was first issued in 2001 and extended in 2007.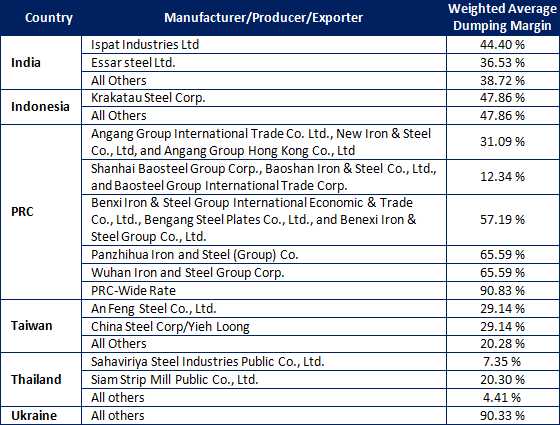 Latest in Steel Products Prices North America