Steel Products Prices North America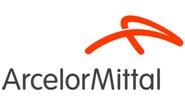 ArcelorMittal Dofasco Announces New Pricing
Written by John Packard
January 6, 2014
---
On Wednesday, January 2, 2014, ArcelorMittal Dofasco out of Hamilton, Ontario, Canada advised their customers through the use of an internal memo that their flat rolled steel prices would change. The company noted the changes were being made, "Due to recent changes in the exchange rates and market conditions for Flat Rolled products…" The company went on to state that the changes being requested were to be in effect immediately.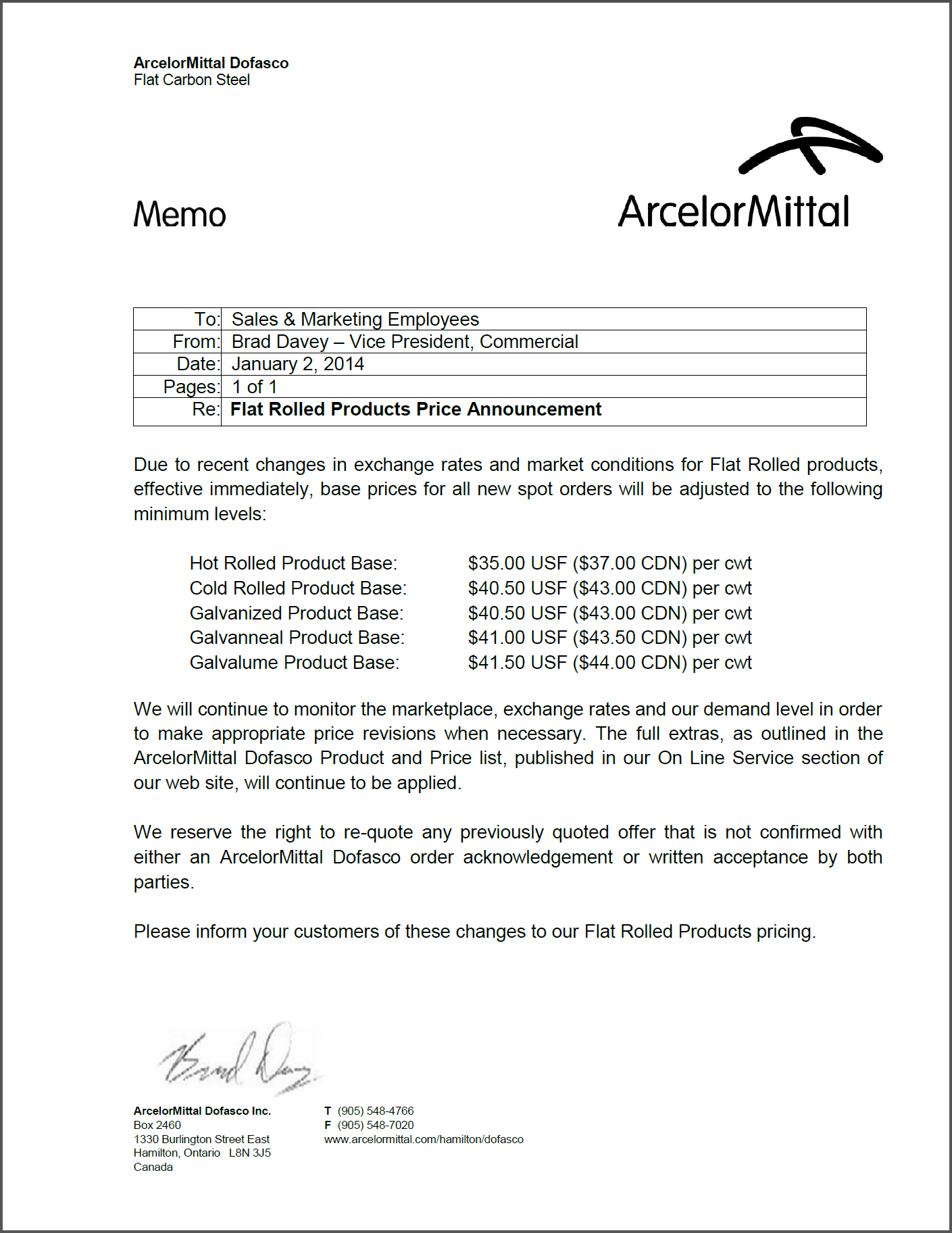 The base prices referenced are as follows:
Hot Rolled    $35.00/cwt USD or $37.00/cwt CND
Cold Rolled    $40.50/cwt USD or $43.00/cwt CND
Galvanized    $40.50/cwt USD or $43.00/cwt CND
Galvanneal    $41.00/cwt USD or $43.50/cwt CND
Galvalume    $41.50/cwt USD or $44.00/cwt CND
The company also advised that their full extras would continue to be applicable on all orders.
The price levels on hot rolled, cold rolled and galvanized are the same as what we have been seeing out of the U.S. domestic steel mills.
If you would like to view a larger version of the memo to the left you can click on it to expand it.
Latest in Steel Products Prices North America