Economy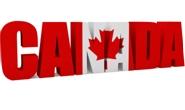 Canadian Housing Permits Fall, Nonresidential Climbs in December
Written by Sandy Williams
February 6, 2014
---
Residential building permit authorizations in Canada for December declined for the second month, falling 14.2 percent to a seasonally adjusted annual rate of 186,780 units from 216,608 units in November. According to data released by Statistics Canada, multi-family dwelling authorizations led the decline, dropping 21.3 percent while single family dwellings inched down 0.1 percent.
Value of residential permits dropped 9.3 percent to $3.7 million from $4.08 million (Canadian) in November. Residential permit value for 2013 totaled $48.3 billion, almost unchanged from 2012.
Nonresidential permit values rose 3.7 percent to $2.8 million in December after falling 4.6 percent in November. Nonresidential permit value for 2013 was relatively unchanged from 2012 at $32.5 billion.
Institutional construction saw a leap in permit value, more than doubling to $939 million in December after falling 32.8 percent in November. Institutional construction increased in five provinces with educational and medical facilities leading the surge.
Industrial permit values rose 34.9 percent to $576 million due to manufacturing plant construction intentions in Manitoba and Quebec.
Commercial building permit values dropped for the fourth month in a row, down 33.5 percent in December from November. (Source: Statistics Canada)
Latest in Economy