Steel Mills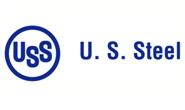 US Steel to Layoff Workers at Lorain
Written by Sandy Williams
February 26, 2014
---
US Steel says it will lay off workers at its Lorain Tubular Operations. The number of affected employees and timeline has not yet been announced.
The statement from US Steel regarding the layoffs is as follows:
"We continually review and analyze business conditions and the impact they have on our customers. As a result of business conditions we are adjusting production at our Lorain Tubular Operations. While we have made every effort to maintain employment levels at our operations; unfortunately we must now adjust our workforce to match our production levels. The United Steelworkers have been notified. We cannot speculate on future business decisions at this time."
US Steel announced Wednesday it has finalized its fourth quarter and FY 2013 earnings, adding an after-tax benefit of $392 million which improved its net loss for the year to $1.672 billion from $2.064 billion previously reported. The tax benefit is due to the liquidation of a non-US entity that is a holding company for most of US Steel's foreign operations.
The tax benefit will generate more than $300 million in cash flow which will be used in the company's Carnegie Way transformation through investment in core business processes.
US Steel's stock position has dropped by more than 20 percent since the beginning of 2014, trading at $24.21 at 11:42am on Feb. 26. US Steel shares dropped 7 percent following the preliminary ruling by the DOC not to impose tariff duties on Korea for oil country tubular goods (OCTG). Analysts say the ruling will put increased pressure on US Steel's tubular steel margins.

Latest in Steel Mills