Steel Products Prices North America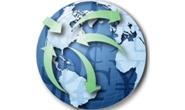 Met Coal Prices to Stay Subdued
Written by Sandy Williams
March 13, 2014
---
Metallurgical coal and iron ore prices were the topic of conversation in a call hosted by Bank of America Merrill Lynch and Platts earlier today. Met coal prices have been on a downward trend with a 10 percent correction in just the last two weeks and are currently at the lowest level since 2007. Lower demand in China along with oversupply has pressured met coal pricing. Platts said buyers are refusing fixed costs in favor of falling spot prices which may undercut miners' benchmark pricing. There has been little evidence that Australian mines are willing to constrain supply and are instead increasing production to cut costs per ton. Likewise, China has increased lower cost domestic volumes while idling higher costs mines.
Benchmark met coal settlement for Q2 is expected to be in the mid-$120/t range and occur sometime before April, according to Julien Hall, Platt's Managing Editor, met coal/raw materials. Australia's largest coal producer, BHP Billiton Mitsubishi Alliance (BMA), has offered April HCC at $130/t but Japanese buyers are targeting pricing in the low $120/t. Platts does not see any signs of production cuts for met coal.
"The big guys are producing more and more and it seems like their philosophy is like it will be a fight to the death and whoever is the high cost producer will have to disappear and that will sort of re-establish the market balance," said Hall.
Spot prices for iron ore recently hit bottom, dropping to $105/ton but have recovered to $111.50/ton. Environmental issues in China have resulted in a demand for iron pellets vs. fines as well as a reduction in port inventories and low port prices due to credit tightness. Platts said iron ore prices will remain stable but under pressure.
Air quality is a serious concern in China with government mandating an 18 million metric tons reduction in steel capacity by 2017. Steel production stronghold, Hebei province, will cut 1/3 of steel capacity or 15 million metric tons in the next 3-5 years. Although a few ongoing steel projects are continuing, no new capacity expansions will be approved. Steel production is expected to grow by 3-5 percent in 2014.
Scrap consumption is not expected to become a near-term reality for Chinese mills due to the lack of a major professional scrap recycler and a slower shedding of recyclable metal than other countries. China will continue to rely on imported iron ore.

Latest in Steel Products Prices North America