Economy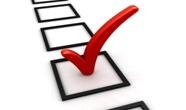 Empire State Manufacturing Index Sluggish in March
Written by Sandy Williams
March 18, 2014
---
The March Empire State Manufacturing Survey rose slightly to 5.61 from 4.48 in February, below economist expectations of 6.0 to 7.0. New orders increased to 3.13 after contracting to -0.21 last month.
Shipments rose to 3.97, up from 2.13 in February. Inventories increased during the month evidenced by an index reading of 7.06 compared to a contraction in February to -5.00. The backlog of orders registered -16.47 compared to -6.25 in February.
The indexes for prices paid and prices received showed slowing in March. The prices paid index fell four points to 21.2 while the prices received index dropped 13 points to 2.4.
The employment index indicated a small increase in employment levels after falling five points to 4.9. Work week hours held steady with the index at 4.7 in March.
The outlook for the next six months continues to be optimistic but New York manufacturers are slightly more cautious. Manufacturers are expecting tighter conditions with all indices falling except prices received and prices paid which increased slightly from last month's forecast.
Although more than half of manufacturers are expecting capital expenditures and technology spending to remain the same, more respondents in March said they expect those expenditures to be higher in the next six months.
The Empire State Manufacturing Survey is conducted monthly by the Federal Reserve Bank of New York. An index reading above zero indicates growth.
If you are seeing a blank white space below it is because there is an interactive graph in that location. The graph can only be seen when reading this article when logged into the Steel Market Update website. If you need assistance in logging into the website we can assist you – contact us at info@SteelMarketUpdate.com or call our office: 800-432-3475.
{amchart id="117″ Empire State Manufacturing Index}

Latest in Economy