Final Thoughts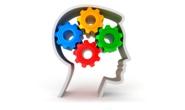 Final Thoughts
Written by John Packard
March 21, 2014
---
I want to take a moment to thank the Association of Steel Distributors (ASD) and their new organization president, Brian Robbins, for the opportunity to speak to the organization at their annual meeting held in Orlando over the past few days. The conference covered a wide variety of topics including the award for Steel Man of the Year which was presented to James Barnett of Grand Steel Products in Michigan.
To our Premium Level members – the SMU Steel Survey results are on the website in the Premium only section under the Analysis tab. Premium Level members also received a special Premium supplement newsletter late last week as well.
A reminder that registration for our Steel 101: Introduction to Steelmaking & Market Fundamentals workshop is still open. Information about the program, pricing and registration can be found on the SMU website or you can contact our office for details or with any questions you might have. We can be reached at: info@SteelMarketUpdate.com or by phone: 800-432-3475.
I will be traveling again this week as I go through Detroit and Toronto. I will be speaking to the Toronto Steel Buyers and Associates group on Wednesday (cold weather or no cold weather). I look forward to seeing all of our Toronto friends.
As always your business is truly appreciated by all of us here at Steel Market Update.
John Packard, Publisher
Latest in Final Thoughts