Final Thoughts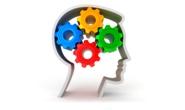 Final Thoughts
Written by John Packard
April 18, 2014
---
Happy Easter to everyone! Normally Steel Market Update would not publish on Easter Sunday due to it being a holiday in the United States. However, we have so much information to share with our readers I decided not to let it wait and to publish.
If domestic flat rolled steel prices continue to rise there will be a growing swell of steel buyers heading to foreign shores to acquire their products. We shared the data we collected during the survey process with our Premium members last Friday regarding how the percentages of those considering buying steel have grown in recent weeks. We also shared data regarding the spread between world import export pricing and our domestic average – and we have to remember that our SMU Price Momentum Indicator continues to point toward higher domestic pricing which, if accurate, will increase the spread between foreign and domestic. We will have more on this subject in upcoming issues of Steel Market Update.
By the way, if you would like to learn more about the various options we have for membership: Premium, Executive and Monthly – you can find information on our website under both the Newsletters and Subscription tabs. You can also find information about corporate (multi-person) subscriptions in our website or, you are welcome to contact our office at: 800-432-3475 or: info@SteelMarketUpdate.com.
If you are already an Executive member and would like to trial a Premium Level membership please contact John Temples at: JohnTemples@SteelMarketUpdate.com or contact our main office: 800-432-3475.
We anticipate one or more Premium supplement newsletters in the coming week.
As always your business is truly appreciated by all of us here at Steel Market Update.
John Packard, Publisher
Latest in Final Thoughts