Steel Mills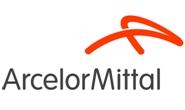 Dredging of Cuyahoga River will Ease Ore Boat Passage to Mills
Written by Sandy Williams
April 26, 2014
---
The US Army Corp of Engineers Buffalo District will be dredging the upper and lower Cuyahoga River in 2014 to improve the navigation canal that is used to deliver iron ore to Cleveland's steel mills. Nearly 10 million tons of cargo travel through Cleveland Harbor and the Cuyahoga River each year according to the Port of Cleveland.
ArcelorMittal praised the April 23 decision saying that dredging is essential for "delivering raw materials needed to operate the ArcelorMittal Cleveland steel mill." Dredging will deepen the channel which is currently five to six feet below authorized limits. A shallow channel requires ore ships to "light load" reducing ore shipment capacity.

The 225,000 cubic yards of sediment will be placed in a confined disposal facility (CDF) in accordance with provisions of the Ohio Environmental Protection Agency (OEPA). After this year's dredging the CDF will have reached its capacity and other, potentially more costly, methods than hydraulic placement may need to be used.
"We recognize the urgency of this dredging requirement and the potential impacts if dredging is not performed," said Buffalo District Commander Lt. Col. Owen J. Beaudoin.
The dredging of the Cuyahoga River is scheduled to start on or about June 1 and end around July 17, but the Corps job does not end there. The Corp of Engineers Buffalo District covers 38,000 square miles from Messina, NY to the Indiana state line. The 110 miles of federal navigation channels includes five of the top 100 US ports.
"This is an ambitious program," said Buffalo District Dredging Program Manager Michael Asquith. "It covers 16 locations among which are some that have not been dredged in quite a while."

Latest in Steel Mills