Steel Markets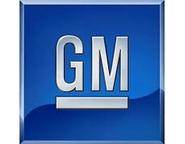 GM Weathering Recall
Written by Sandy Williams
April 26, 2014
---
"It's an understatement to say that the first quarter was challenging for General Motors," said CEO Mary Barra in GM's first quarter conference call.
So far, Barra says the negative publicity surrounding the ongoing investigation into the recall of 7 million vehicles with faulty ignition switches has not had any meaningful affect on sales. GM is still targeting a higher market share of the automotive market in North American with launch of new pick-ups and SUVs.
"In the United States we earned record average transaction prices in the quarter, which reflects a significant 5,000 year-over-year increase in full size pick-up ATPs according to JP Power estimates. For our plan we're selling a much richer mix of crew cab and premium contended truck today than we were just a year ago. We're also starting to see the benefit of the new heavy duty Chevrolet and GMC pick-ups that launched in the first quarter along with our all new full size SUVs," said Barra.
Barra says GM will be transparent and accountable regarding the recall.
"I want to begin by stating in no uncertain terms, the ignition switch recall and the factors led up to it are unacceptable to me, to my leadership team and to our Board of Directors. It doesn't matter if the roots of the issue are more than the decade old. This leadership team is responsible for making things right and we will."
GM reported net revenue of $37.4 billion for the first quarter, up from $36.9 billion in Q1 2013. Net income to common stockholders was $0.1 billion. Earnings before interest and tax (EBIT) adjusted was $0.5 billion, reduced by $1.3 billion pre-tax recall charge and $0.3 billion in restructuring costs.

Latest in Steel Markets