Final Thoughts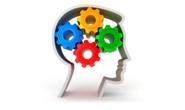 Final Thoughts
Written by John Packard
April 28, 2014
---
My final thoughts will be relatively short and sweet this evening. I have begun to follow Chris Kuehl (pronounced keel) of Armada Corporate Intelligence. I first saw Chris speak at the FMA Toll Processing Conference in Austin, Texas and I was impressed. I suggest to my readers that they consider registering for a free trial of their briefing. It's short and a pretty easy read and more importantly – interesting.
For those of you who will be attending the Metals Industry Boy Scout Dinner I will be there as well. I will be in the hotel on Wednesday afternoon and all day on Thursday. If you arrive early and would like to meet send me either an email: John@SteelMarketUpdate.com or give me a call on my cell phone: 770-596-6268.
I said I would make this short and sweet this evening so…
As always thank you for your business which is truly appreciated by all of us here at Steel Market Update.
Latest in Final Thoughts