Final Thoughts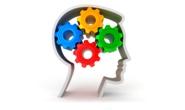 Final Thoughts
Written by John Packard
April 30, 2014
---
A quick Final Thoughts this evening as I am in Chicago for the Metals Industry Boy Scout Dinner.
For those of you who have interesting sales stories from your steel career or otherwise, I am interested in collecting sales related stories/advice, etc. Please send your comments or stories to me at: John@SteelMarketUpdate.com.
A reminder that our new Managing Price Risk II: Strategies & Execution workshop is available for registration. Information can be found on our website or you are welcome to contact our office: 800-432-3475 or Andre Marshall: Andre.Marshall@crunchrisk.com.
I hope to have the next two Steel 101 workshops ready for announcement within the next week. Our goal is to produce one either in late July/August and then again in October.
I want to welcome our newest customers and I want to invite you to interact with Steel Market Update. If you have a question, comment or suggestion we are here and available to speak with you either by email (info@SteelMarketUpdate.com) or by phone (800-432-3475).
Thank you to all of our customers as your business is truly appreciated by all of us here at Steel Market Update.
John Packard, Publisher
Latest in Final Thoughts