Steel Markets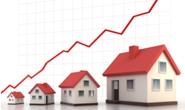 Multi-family Housing Starts & Permits Soar in April
Written by Sandy Williams
May 17, 2014
---
Residential building permit authorizations and housing starts surged in April after a weak showing during the winter months. Housing starts in April increased 13.2 percent from March to a seasonally adjusted annual rate of 1,072,000 and jumped 26.4 percent from the April 2013 rate, according to data released by the Department of Housing and Urban Development and the U.S. Census Bureau. Single-family starts increased just 0.8 percent but multi-family starts soared 39.6 percent, the fastest pace since 2006.
"The growth in multifamily production is a very positive development as it shows an expected increase in household formations from young people renting apartments and taking the first step into the housing market," said Chief Economist David Crowe at the National Association of Home Builders (NAHB). "These young households will form the demand for ownership in the future."
Building permits for residential construction, an indicator of future construction, increased 8 percent in April to a seasonally adjusted annual rate of 1,080,000. Permit authorizations rose 3.8 percent year-over-year.
Permit authorizations for multi-family units surged 21.8 percent to a SAAR of 1.08 million, leading the monthly increase in permits. Single family authorizations were up only 0.3 percent from March.
Kevin Kelly, chairman of NAHB, says the single-family data reflects builders' concern that "tight credit availability and uncertain economic conditions are keeping potential buyers on the sidelines."
All four regions in the U.S. posted gains for combined housing starts in April. The Midwest posted the highest gain for housing starts at 42.1 percent, followed by the Northeast at 28.7 percent, the West at 11.1 percent and the South at 1.5 percent.
Below is one of our interactive graphs on housing starts, permits and sales. The graph can be viewed when reading this article on our website (logged in). If you need assistance logging into the website or would like directions on how to read the newsletter from top to bottom on our website so that you can enjoy the full SMU experience please contact us at: info@SteelMarketUpdate.com or during working hours at 800-432-3475.
{amchart id="98″ Residential Housing Statistics (Starts/Permits/Sales)}

Latest in Steel Markets