Steel Mills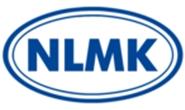 NLMK Sales Increase in First Quarter
Written by Sandy Williams
May 22, 2014
---
NLMK announced improved sales for the Group and NLMK USA in its Q1 2014 US GAAP results. The Group's steelmaking capacity utilization ran at 92 percent through first quarter with steel sales up 8 percent quarter over quarter to 3.866 million tons. Crude steel production dropped 4 percent quarter over quarter due to seasonal factors and industrial trials at NLMK Kaluga.
Revenue for the Group increased by 5 percent to $2.638 billion. Net income for the quarter was $174 million. Sales to North America increased by 12 percent and to Europe by 11 percent.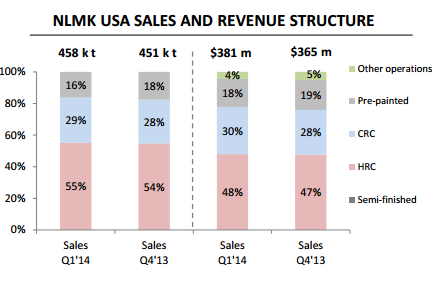 NLMK USA sales increased 2 percent to $381 million. Tons sold by the USA operations increased to 458,000 metric tonnes from 451,000 metric tonnes in Q4.
NLMK Indiana ran at an 88 percent capacity in the first quarter, up from 85 percent in Q4 2013.
Increased construction demand elevated sales to Russia by 6 percent; EU sales totaled 0.75 million metric tonnes.
"At the beginning of 2014, demand in key markets remained weak on the back of the seasonal slowdown in consumer activity," said Grigory Fedorishin, NLMK Group CEO. "By the end of the first quarter, market conditions improved." NLMK expects steel production to remain stable in second quarter around 3.9 million tonnes.
Latest in Steel Mills