Economy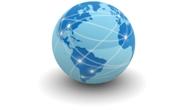 Global PMI Rises 0.3 Points Despite Widespread Output Declines
Written by Sandy Williams
June 3, 2014
---
The JP Morgan Global Manufacturing PMI made a modest uptick to 52.2 in May after dropping to a six month low of 51.9 in April. Faster expansion rates were seen in production, new orders and orders for new exports. Overall improvement, however, remains modest with the average rate of increase in business conditions lower than occurred in first quarter 2014. The US, UK and Czech Republic led production growth for the month. Production output fell in China, Japan, South Korea, Russia and Brazil.
Commenting on the survey, David Hensley, Director of Global Economics Coordination at JP Morgan, said, "The growth rate of global manufacturing production ticked higher in May, as companies raised output in response to rising levels of new business and international trade volumes. The effects of the upturn are still being felt in the labour market, with job creation registered for the tenth successive month. Improving demand and rising employment should position the sector well to achieve faster growth heading into the second half of the year."
Eurozone
Recovery is slowing in the Eurozone as France slid back into contraction and growth eased elsewhere in the region. Only Spain and the Netherlands saw faster expansion in May. The Markit Eurozone Manufacturing PMI fell modestly to 52.2 from 53.4 in April. Exports improved slightly on stronger demand from US, Asia and European markets. Chief Economist Chris Williamson points out the economy is still growing, albeit, with the exception of France and at a slower pace. GDP is still expected to gain 0.5 percent in second quarter. The slowdowns in France and German are a concern said Williamson, "Without any clear cause, the slowdown in the region's largest economy will perhaps be the biggest concern for the eurozone's growth trajectory if a rebound is not forthcoming in June."
China
Manufacturing in China improved slightly according to data gathered in the HSBC China Manufacturing PMI. The composite index for May posted at 49.4 up from 48.1 in April but below the flash estimate of 49.7. The sector has been in the contraction zone year to date with output falling for the fourth month. Export orders rose to a 49 month high as domestic demand remained muted. Demand rose only marginally in May and inventories of finished goods decreased slightly as companies drew on current stock to fill orders. HSBC economist Hongbin Qu says the economy appears to be stabilizing but is too early to judge whether it has hit bottom. "We expect both monetary and fiscal policy to be loosened gradually over the coming months."
Japan
The rate of decline of output eased in Japan during May but new orders and export orders continued to fall. The Markit/JMMA PMI posted 49.9 in May, up from 49.4 in April. Selling prices dropped due to competitive pressures although input costs continued to rise. Employment levels rose for the tenth month but at a slower rate. Manufacturers are optimistic about future orders but there is still uncertainty about economic growth in the second half of 2014.
South Korea
New orders, output and export orders all declined in May. The HSBC South Korea Manufacturing PMI registered 49.5 from 50.2 in April. The contraction in the manufacturing market was attributed to weaker demand from China and other key foreign markets as well as slower domestic economic growth.
Russia
The Russia Manufacturing PMI remained below 50 in May but rose to 48.9 from 48.5 the previous month. New order activity increased very slightly in May but was offset by reduced output and lower employment levels. Geopolitical tensions did not appear to significantly affect manufacturing. The stronger PMI in China may result in higher demand for Russian exports in the coming months.
Brazil
Manufacturing conditions deteriorated at the fastest pace in ten months in May as evidenced by a PMI drop to 48.8 from 49.3 in April. Weak domestic demand resulted in continued decline in new orders and output. Exports rose only marginally during the month with 97 percent of panelists reporting no change in foreign orders.
Mexico
The manufacturing PMI increased to 51.9 in May, inching up 0.1 point. Incoming new business rose from both domestic and foreign sources. Improved demand from the US helped exports rise for the third month and at the fastest pace in more than two years. Higher input costs were partially offset by higher selling prices. HSBC expects continuing growth for the manufacturing sector in Mexico.
Canada
Manufacturing growth in Canada was at its slowest pace in four months. The RBC Canadian Manufacturing PMI fell to 52.2 in May. Business conditions were sluggish in almost all components of the PMI index. "May's reading at 52.2 indicates that Canada's manufacturing sector is still being held back by sluggish global growth," said Craig Wright, senior vice-president and chief economist at RBC said the sector is being held back by sluggish global growth. "As we move forward," he said, "support for the sector is expected given easing economic uncertainty, improving growth prospects in the U.S. and a more competitive currency."

Latest in Economy