International Steel Prices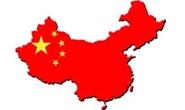 Chinese Steel Export Offers
Written by John Packard
June 15, 2014
---
The following steel pricing information is from one of our trading sources located in Asia. Steel Market Update requested price status for new offers on flat rolled steel and other products and this is what we received earlier today:
For what it is worth..
Hot rolled coil (HRC) 2.00mm (20% max.) of any order in S235JR/S275JR EU Norms with Silicon control to max. 0.03%, and again, the 235/275 numbers represent the Min. Yield N/mm2. USD505/mt FOB ST LSD. "Some" orders to S.E. Asia only, Vietnam, Korea, Japan.., nothing on long haul John.
Cold rolled coil (CRC) 1.00mm BASE, DC01 EU Norms which is equal to E1006/08 Al-Killed and Silicon max. 0.03%. USD575/mt FOB ST. LSD. "No" orders anywhere.
As for others, the prices are so high right now, it makes no sense to report them John.
Debars for example, 10mm (Max. 20% of any order) in BS4449 Gr. 460B, again, this 460 number means Min. Yield N/mm2. USD480/mt FOB ST. LSD. Some orders to S.E. Asia and 1-2 small orders to Middle East.
Latest in International Steel Prices