Steel Mills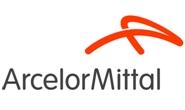 Steel is the Fabric of the Future
Written by Sandy Williams
June 16, 2014
---
"No-one should doubt that steel remains the material of choice for the automotive industry," asserted ArcelorMittal Chairman and CEO Lakshmi Mittal at the annual Steel Success Strategies conference in New York.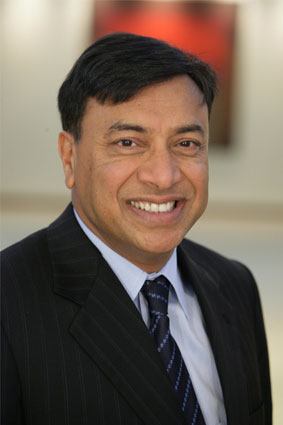 "I want to stress that steel can provide all the weight reduction that auto producers require to satisfy the new fuel efficiency standards; for all types of vehicle," said Mittal. "I know other materials talk about 30 or 40% lighter than steel, but that's only accurate if you are using the steel of 2005 as a comparison. Today we are working with completely different steels, which are the results of hundreds of millions of dollars of investment."
"Essentially we need to deliver a 25 percent reduction in the weight of structural components and closures, in other words the body-in-white. Steel can already do this; and we can do it in a more cost effective and environmentally friendly manner than any other material."
One of the most important milestones in the industry is the development of ultra advanced high strength steels. "Essentially steel's strength has multiplied by ten times over the past twenty years from 170 to 1700 megapascals,"said Mittal. "These are phenomenal changes. And we don't know where the limit is in terms of product development."
ArcelorMittal celebrated on June 15 the start of its newest high strength steel plant—a joint venture with Hunan Valin Iron & Steel Co. (VAMA) in China. The customers include global brands, Volkswagen, GM, Ford, PSA, Daimler-Benz, Toyota, Renault, Fiat and Nissan as well as domestic manufacturers in China.
"Generally speaking the auto sector operates global platforms," said Mittal. "This means they will increasingly make cars exactly the same way in China as they do in the United States. Being able to work with the same supplier in different markets is therefore clearly an advantage as they are guaranteed exactly the same product, produced to exactly the same quality standards."
"One crucial aspect of steel which is often forgotten is its performance over the entire life cycle – as well as its importance in the creation of more sustainable products," said Mittal, noting that the emphasis for the automotive industry is meeting emission targets.
"That's good and needs to be done," said Mittal. "But what would be even better – even more socially responsible, more visionary and more sustainable – is if we can make them in a way that is the most efficient over the life cycle from the production of the materials to the end of the car's life. And this is where again there is a benefit with steel. Not only does steel produce less CO2 than other alternative materials, but it is also the only material which is 100% recyclable with no diminution in properties."
"Every day we open up new frontiers and do things which yesterday didn't seem possible. We understand there is a challenge from other materials, but no-one should doubt that steel remains the material of choice," said Mittal.
"That's why I am confident steel will be not only the fabric of life, as we say at ArcelorMittal, but also the fabric of the future."
Steel Market Update will have a pre-Steel Summit program on Advanced High Strength Steels and how they can be used in "Light Weighting" products. Our Steel Summit Conference will be held on September 3 & 4, 2014 in Atlanta, Georgia. More details about the AHSS program can be found under the Events tab in our website: www.SteelMarketUpdate.com

Latest in Steel Mills