Economy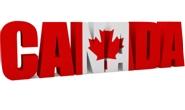 Canada Building Permits Surge in May
Written by Sandy Williams
July 7, 2014
---
Building permit values jumped 13.8 percent in Canada in May, totaling $6.9 billion and exceeding expectations for the month. The increase was due to higher construction intentions for commercial buildings in Ontario and Manitoba as well as multi-family dwellings in British Columbia, said Statistics Canada.
Residential permit values rose 9.5 percent to $4.1 billion. Building permits were authorized for 17,415 new dwellings, up 11.8 percent from April. Multi-family dwellings rose 17.3 percent to 11,330 units while single-family dwelling authorizations rose 2.8 percent to 6,085 units.
Nonresidential permit values were up 20.8 percent to $2.8 billion on strength of commercial construction. Commercial building permit values rose 39.4 percent to 18.1 billion. Industrial permit values were up 22.4 percent to $411 million, primarily for manufacturing plants in Quebec, Alberta and British Columbia. Institutional permit values fell 16.6 percent to $555 million after increasing 37.5 percent in April.
Latest in Economy