Steel Products Prices North America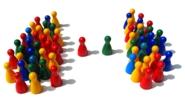 South Korea May File Complaint Against OCTG Decision
Written by Sandy Williams
July 31, 2014
---
South Korea may take action against the recent DOC decision to impose dumping duties on South Korean OCTG products.
According to an article by the Yonhap News Agency in S. Korea, Deputy Trade Minister Choi Kyong-lim told a press briefing that the government is reviewing the impact the decision will have on steel exports from S. Korea. Pending the outcome of the review, the government may file a complaint with the United States Court of International Trade and perhaps the World Trade Organization.
The DOC decided on July 11 to impose punitive tariffs of 9.89 percent to 15.75 percent on OCTG products imported from South Korea.
Choi told news reporters that because there is no demand for OCTG products in S. Korea, there is no local price to base the DOC decision on.
"The U.S. Department of Commerce, therefore, used the profitability of multinational companies to set local price of South Korean products for comparison with their price in the U.S. although World Trade Organization (WTO) regulations may require the use of the profitability of the manufacturer when setting a non-existent price of a product," stated the Yonhap article.
Latest in Steel Products Prices North America