Steel Mills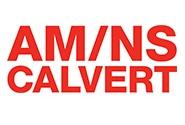 AM/NS Calvert Production up 30%
Written by Sandy Williams
August 3, 2014
---
AM/NS Calvert production continues to increase with the hot mill running at 83 percent utilization in June. Initial slab shipments from ArcelorMittal Tubarao and ArcelorMittal Mexico were received in second quarter and are currently in trials.
ArcelorMittal is still determining what the final split will be on shipments from the two mills to the US—Tubaro slabs are better suited for automotive applications while the Mexican slabs are better suited for energy. Both are key to production at Calvert said Lou Schorsch, CEO of ArcelorMittal Americas during the ArcelorMittal conference call.
"I think a rough assumption would be about 1 million tonnes for each of those two operations. And, again, we're probably at 80% of that now through the rest of this year," said Schorsch.
"And maybe just to complete on Calvert," said CEO Lakshmi Mittal, "generally in the second quarter and for the rest of the year, we are producing at a level which is about 30 percent higher than last year. So, in terms of carbon steel, we should do almost 800,000 tonnes to 900,000 tonnes more than Calvert did in 2013."
CalvertAM/NS has achieved approval on 143 of the 163 identified automotive qualification packages.
Latest in Steel Mills