Steel Products Prices North America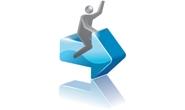 Comparison Price Indices: Firm Sideways to Slightly Higher
Written by John Packard
August 10, 2014
---
Flat rolled steel price indexes followed by Steel Market Update on a weekly basis saw prices continuing to be firm to slightly higher on most products. Benchmark hot rolled coil prices averaged $676 per ton, up $2 per ton compared to the previous week's average. SMU HRC pricing remained stable at $675 per ton while CRU rose $5 per ton and is now also at $675 per ton. Platts pricing remained at $682.50 per ton while SteelBenchmarker did not report new pricing as they only report twice per month, unlike the other indices which report on a weekly basis or more often as prices change (CRU is weekly only).
Cold rolled prices actually fell $2 per ton as an average with SMU prices being down $10 per ton, CRU up $3 per ton and Platts remaining the same.
Galvanized price averages rose by $1 per ton as SMU was down $5 per ton and CRU was up $7 per ton.
Galvalume prices were up $5 per ton and plate price averages dropped by $2 per ton.
We don't put too much stock in the variations from index to index as we are seeing prices as "firm" with slight variations from mill to mill depending on their specific negotiating position with companies who are buying at any point in time.
Our SMU Price Momentum Indicator continues to point toward Neutral indicating a sideways moving market is expected over the next 30 days. We will revisit our Momentum Indicator this week to see if changes in direction are needed (prices have been making a slow climb over the past couple of months).

FOB Points for each index:
SMU: Domestic Mill, East of the Rockies.
CRU: Midwest Mill, East of the Rockies.
SteelBenchmarker: Domestic Mill, East of the Mississippi.
Platts: Northern Indiana Domestic Mill.
Latest in Steel Products Prices North America