Steel Products Prices North America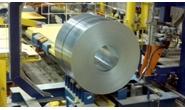 More Mills to Follow Nucor Lead on Coating Extra Increase
Written by John Packard
August 14, 2014
---
Steel Market Update communicated with a number of the galvanized steel mills and learned that galvanized steel buyers should anticipate new coating extras out of most, if not all, of the domestic steel mills. Our discussions with the galvanizing mills found conversations are being held within the mills as they question whether they should return to 2011 galvanized coating levels or match the new Nucor extras.
Part of that decision making process could be related to competitive pressures between each individual steel facility and Nucor. We are aware of at least one situation where there may actually be different coating extras at different facilities within a single mill supplier due to the geographical relationship with competing Nucor mills.
Look for mills to fill their September galvanized order books (or give their customers an opportunity to place orders before any announcement) and then make a move to raise extras for October production.
We have done an analysis of the new Nucor coating extras vs. those of a number of the other domestic steel mills (prior to any new announcements). In the case of California Steel, they do not change the extras (at least not in the past 5 years or longer) and make adjustments in their base pricing. SMU noticed that CSI raised their base prices by $25 per ton on August 13th…
Here is our analysis as of today (by the way, this table is available online under the Resources tab):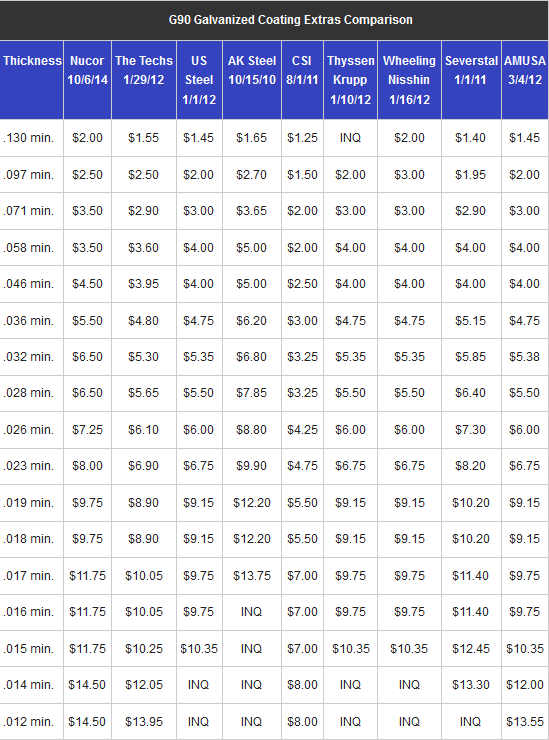 Latest in Steel Products Prices North America