Steel Products Prices North America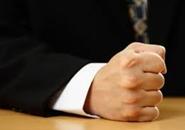 SSAB and ArcelorMittal Match Nucor Plate Price Increase
Written by John Packard
August 23, 2014
---
Late last week both ArcelorMittal and SSAB advised their customers of their intention to raise plate prices.
Both companies followed the Nucor lead which was made on Monday of this past week, to raise carbon as rolled plate by $30 per ton ($1.50/cwt) and alloy, heat-treated, normalized and quenched and tempered plate prices by $40 per ton ($2.00/cwt).
All of the prices were reported to be effective immediately.
Plate service centers were not surprised by the move as lead times on the product have been extended and demand continues to be quite strong.
Latest in Steel Products Prices North America