Final Thoughts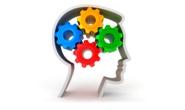 Final Thoughts
Written by John Packard
August 27, 2014
---
Due to the Labor Day Holiday, Steel Market Update will not publish our newsletter on Sunday evening. We will publish again on Tuesday evening which is the night prior to the opening of our conference. Thursday we are not planning on producing a newsletter – or, if we do it will be a limited issue – due to our entire team being involved with our Steel Summit Conference on Wednesday and Thursday of next week.
We will conduct our early September flat rolled steel market survey beginning on Tuesday, September 2nd. We will conduct the survey through Friday.
Steel 101 registrations are still open for our October 7 & 8 workshop which will be held in Ft. Wayne, Indiana and will include a tour of Steel Dynamics Butler, IN flat rolled mini-mill. Come join us to learn more about the steelmaking process (both EAF and blast/BOF), how qualities are made, how steel is sold and how commodities and other factors affect pricing, etc. Our instructors will all be at the Steel Summit next week. If you are there and have questions please visit our Events booth.
I look forward to meeting many of you at this year's Steel Summit. We have already made a decision to hold the 2015 SMU Steel Summit Conference on September 1 & 2nd. Exact location will be determined shortly after this year's conference concludes. We will spend the next six months looking for the absolute best speakers and program possible.
As always your business is truly appreciated by all of us here at Steel Market Update.
John Packard, Pubisher
Latest in Final Thoughts