Steel Products Prices North America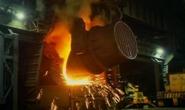 August 2014 Raw Steel Production
Written by John Packard
September 30, 2014
---
Raw steel production is reported on a weekly basis and then on a monthly basis by the American Iron and Steel Institute (AISI). The weekly report, like the one we have published in today's newsletter, is based on a response rate of approximately 50 percent of the producing steel mills. The weekly report is then estimated as to exactly how much raw steel was produced.
The monthly report is produced approximately three to four weeks after the month has concluded and the data supplied is based on approximately 75 percent of the producing mills participating in providing data. The monthly report does not match the weekly production statistics and is more accurate due to the higher participation rate.
In August the domestic steel mills produced a total of 8,546,303 net tons of raw steel.  Electric arc furnaces (EAF or mini-mills) produced 5,332,027 tons of the total tonnage while blast furnace/BOF mills produced 3,214,276 tons.
Year to date (through August) total steel production was 65,096,613 net tons which is up from 63,942,749 tons from the prior year (+1.78 percent).
The capacity utilization rate for August was reported by the AISI to be 80.2 percent for the industry (which includes both long and flat products). Year to date the capacity utilization rate was reported by AISI to be 78.0 percent.
The AISI calculations are based on a total capability of 125 million tons of crude steel production.
SMU Note: When Peter Wright produces his capacity utilization for both long and flat products for our Premium members he is working with rolled capacity which he calculates as being 112.5 million tons. Of that total 33,300,000 tons are long products (rebar, SBQ, beams, etc.) and 79,200,000 tons are flat rolled (includes plate).
Below is an interactive graphic of monthly raw steel production, with total production as well as production by state groups. You can it when you are logged into the website and reading this article online. If you have not logged into the website in the past and need your username and password, contact us at: info@SteelMarketUpdate.com or by calling 800-432-3475.
{amchart id="131″ Monthly Raw Steel Production from AISI – AIS 7}

Latest in Steel Products Prices North America