Steel Mills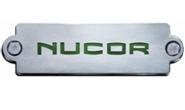 Nucor Louisiana Production Suspended Following Equipment Failure
Written by Sandy Williams
November 10, 2014
---
Production has been suspended at the Nucor Louisiana DRI plant due to an major failure of the process gas heater on November 2. The company is assessing the damage from the incident but is not yet able to estimate how long repairs will take. The incident caused no injuries or environmental impact and no damage to any other part of the direct reduced iron (DRI) facility.
Nucor described the process gas heater as an auxiliary unit separate from the DRI technology used at the Louisiana plant.  It is, however, equipment required for the facility to operate. Production outages occurred in July and September related to the same piece of equipment.
During Nucor's third quarter earnings call, CEO John Ferriola described the problems that the Louisiana facility was having with the process gas heater:
"In third quarter, we experienced a failure of several wells in the process gas heater tubes, which was, frankly, completely unexpected. We repaired the wells and the plant operated in a very stable manner for the next 56 continuous days with excellent quality. And late in Q3, we experienced another issue with our process gas heater completely unrelated to the first issue of the wells on the tubes. They're a refractory problem, again, in the process heater, creating a potential for overheating and damaging that piece of equipment. So we made a decision to shut down and perform the repairs before we damaged the equipment. The plant was down for about 2 weeks. We made the necessary repairs. Since the repairs in the third quarter, the plant has been operating very stable, and we are confident in the completeness of the repairs that we've made to the gas processor."
A spokesperson at Nucor was unable to give specifics on the latest failure related to the process gas heater.
The equipment failure has set back expected performance improvements for the plant. Nucor stated, "The time frame for when Nucor Steel Louisiana's performance will improve and become profitable has been deferred as a result of the equipment failure and cannot be estimated at this time. As a result of the failure, we expect the negative impact to our earnings in the fourth quarter of 2014 to be somewhat less than the impact of Nucor Steel Louisiana's operating loss in the third quarter of 2014."

Latest in Steel Mills