Steel Markets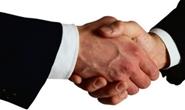 Vicwest to be sold to Kingspan and Ag Growth International
Written by Sandy Williams
November 10, 2014
---
Vicwest Inc., a leading manufacturer and distributor of engineered storage and handling systems, will be sold to Kingspan Group and Ag Growth International Inc. (AGI). The company is valued at Canadian $350 million (US$ 308.6 million).
Irish insulation and materials manufacturer Kingspan will purchase all the outstanding shares of Vicwest and will retain the Vicwest Building Products division. The Vicwest Westeel division will be sold to Ag Growth International.
AGI will purchase the Winnipeg headquartered Westeel for an aggregate purchase price of $221.5 million. Westeel is a leading provider of grain storage solutions in Western Canada offering a wide range of on-farm and commercial products for the agricultural industry. Westeel is expected to post adjusted EBITDA of 20.0 million for FY 2014
Mr. Colin Osborne, President and Chief Executive Officer of Vicwest, said, "Given the evolution of both businesses into new product lines and markets, the Board of Directors of Vicwest concluded that operating a construction business and agricultural business under one umbrella is no longer the ideal structure for the long term
Completion of the sale agreement is contingent on approval by 66 2/3 percent of shareholders at and customary court and regulatory approvals.
Latest in Steel Markets