Economy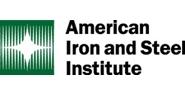 AISI Elects New Board Members
Written by Sandy Williams
November 13, 2014
---
WASHINGTON, DC –The Board of Directors of the American Iron and Steel Institute (AISI) today elected three new members to its Board of Directors. Lourenco Goncalves, Chairman, President and CEO of Cliffs Natural Resources, Inc.; Roger K. Newport, Senior Vice President, Finance and CFO of AK Steel Corporation; and Conrad J. Winkler, President and CEO of EVRAZ North America were unanimously approved to join AISI's 20-person Board.
"These three executives bring with them vast knowledge, experience and commitment to the steel industry. Their contributions to the AISI Board of Directors, and the companies we represent, will enhance our advocacy and policy initiatives, and prominence in key steel markets," said Thomas J. Gibson, president and CEO of AISI. "We look forward to their continued leadership."

Lourenco Goncalves has been Chairman, President and CEO of Cliffs since August, and has served more than 30 years in the metals and mining industries. He was Chairman of the Board, President and CEO of Metals USA Holdings Corp. from 2006-2013, and was President, CEO and a director of the company since 2003. He also served as a board member of Ascometal SAS, and was President and CEO of California Steel Industries, Inc. from 1998 to 2003. In the 1980's, he held a number of operations and sales positions for Companhia Siderúrgica Nacional in Brazil.
In his current position, Roger K. Newport is responsible for the investor relations, controlling, financial planning and analysis, and strategic and business planning functions for AK Steel. Before becoming CFO, Newport worked his way up the ranks of the company starting in 1985 a college co-op student in the Headquarters Accounting Department, and advancing through senior leadership positions in accounting, finance, sales, product management, and business planning and development.
Conrad Winkler joined EVRAZ North America in April 2011 as Executive Vice President of the Long Products business and was named President and CEO in July 2013. Before joining EVRAZ, Winkler was Vice President and Partner for global management consulting firm Booz & Company. Winkler spent more than 15 years at Booz, primarily in manufacturing focused industries. He also served in the United States Navy as a nuclear submarine officer.
(Source: American Iron and Steel Institute)

Latest in Economy