Final Thoughts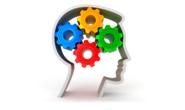 Final Thoughts
Written by John Packard
November 14, 2014
---
This past week I participated in the Cowen & Company conference in New York City and then traveled to Savannah, Georgia to attend the Association of Women in the Metals Industries international conference. Both conferences were well done. I spoke about the Cowen & Company conference in our last edition of SMU. Tonight I wanted to spend some time discussing the AWMI conference and some of the things I learned by attending.
Educate, grow, mentor and network are the four cornerstones of the Association of Women in the Metals Industries (AWMI). Jeff Moskaluk, Vice President and Chief Commercial Officer for SSAB, while accepting an award for their support of the AWMI, explained to the group how their company viewed AWMI and used the four cornerstones of the organization. SSAB employees were able to increase their knowledge of the industry, they grew in confidence and were able to take advantage of mentoring opportunities which broadened their capabilities and increased their value to the SSAB organization. Through the AWMI their employees were able to network with other members, guests and speakers which also brought business value to their company. He thanked the group for all of the "free" training their people were able to get through their participation in the AWMI organization.
I am a big believer that organizations like the AWMI are exceptional ways to expose new people, middle managers and those who have a thirst to learn more to other like-minded people. It is not always easy to find mentors who are willing to give of themselves in order that others can progress within the industry.
If you would like to learn more about the Association of Women in the Metals Industries go to their website: www.awmi.org.
I also highly recommend our Steel 101: Introduction to Steel Making & Market Fundamentals workshop to those who are new, raw or just want to learn more about the industry from an unbiased perspective. We have exceptional instructors who have more than 30 years of actual steel experience each. Our next workshop will be held in January in Mount Pleasant, South Carolina (just outside of Charleston) and will include a tour of the Nucor Berkeley steel mill. The dates are January 20 & 21, 2015 and registration is available on our website or through our office: 800-432-3475.
We will begin our mid-November flat rolled steel market survey first thing on Monday morning and it will continue through Thursday of this week. If you receive an invitation to participate please take a few moments to click on the link and complete our questionnaire.
I will be in the office all week this week. Please do not hesitate to contact me should you have any questions, recommendations or comments: John@SteelMarketUpdate.com or 800-432-3475.
As always your business is truly appreciated by all of us here at Steel Market Update. Please take a moment to tell your friends, suppliers or customers about us. Recommendations leading to new member companies are worth a $100 credit to the company making the referral.
John Packard, Publisher

Latest in Final Thoughts