Steel Products Prices North America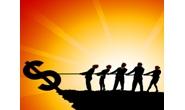 SMU Comparison Price Indices: Mixed Results
Written by John Packard
November 23, 2014
---
Flat rolled steel prices, as reported by Steel Market Update, Platts, CRU this past week (SteelBenchmarker did not report last week) had mixed results. CRU and SMU have hot rolled prices at $634 and $635 respectively. Platts remains stuck at $640 as they have been for a number of weeks now. SteelBenchmarker did not report pricing as they only produce prices twice per month.
Using SMU, Platts and CRU the HRC average is now $636 per ton.
Cold rolled prices actually rose on both SMU and CRU indexes. They are now $755 and $761 respectively. Platts remained at $765 per ton.
Galvanized .060″ G90 remained essentially unchanged although there is a significant spread between CRU at $825 per ton (up $1) and SMU at $799 per ton (unchanged).
SMU had Galvalume as being down $10 per ton this past week which is probably due to an adjustment in the number of price points received last week during the survey process.
CRU had plate prices as being $15 per ton lower than the prior week. Platts kept their plate prices steady.

FOB Points for each index:
SMU: Domestic Mill, East of the Rockies.
CRU: Midwest Mill, East of the Rockies.
SteelBenchmarker: Domestic Mill, East of the Mississippi.
Platts: Northern Indiana Domestic Mill.
Latest in Steel Products Prices North America