Economy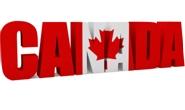 Buy America But Not in Canada!
Written by Sandy Williams
December 18, 2014
---
Canadians are outraged by the "Buy America" rule applied to a ferry terminal overhaul on Canadian soil.
Funding for updating the Prince Rupert Ferry Terminal in British Columbia, leased to the State of Alaska, is coming primarily from the Federal Highway Administration, which requires Buy America rules. In the restrictions published in tendering documents by the Alaska government, only iron and steel from the U.S. may be used in the project construction.
The Canadian ambassador to the U.S., Gary Doer, sent a letter to the governor of Alaska saying the Buy America requirements are unacceptable for construction projects within Canada.
"More broadly, Buy America policies run counter to the economic interests of both the U.S. and Canada, as they deny our companies and communities the clear benefits that arise from our integrated supply chains," wrote Doer. "In these tough economic times, Canada and Alaska should be working together to make the best use of taxpayer dollars and allow this project to benefit from unfettered access to the North American procurement market."
Buy America rules can be waived if using U.S. products would increase costs by more than 25 percent, are in limited quantity, or "would be inconsistent to public interest. " The Alaska Department of Transportation and Public Facilities said a consultation with the U.S. Transportation Department is necessary to determine if such a waiver is appropriate.
The Canadian government is threatening to invoke the rarely used Foreign Extraterritorial Measures Act (FEMA) to block the Buy America rules for the ferry project. The last time FEMA was enacted was in 1992 after the US tried to tighten trade embargo rules on Cuba by imposing penalties on companies and individuals conducting business there.
The Canadian Manufactures and Exporters (CME) have expressed concern over tightening restrictions that bar Canadian firms from bidding on US projects. CME President and CEO Jayson Myers commented on the Prince Rupert project, within Canadian borders, in a November 24 statement.
"It is time for the US to adopt a policy of exemption for Canadian firms under Buy America provisions or for the Canadian government to adopt a reciprocity policy that will level the playing field for Canadian steel manufacturers. Someone has to step up for Canada here," said Myers. "This type of protectionist policy has no place in a trade relationship as strong as that between Canada and America."
In the meantime, the opening date for bids has been extended to January 6 to allow time to resolve the Buy America issues.

Latest in Economy