Steel Markets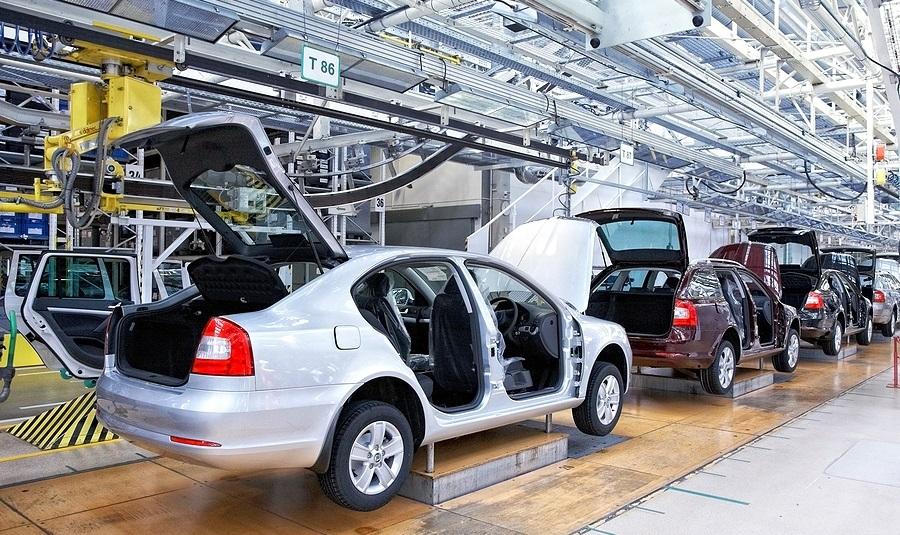 US Auto Industry Ends Year With Big Finish
Written by Sandy Williams
January 6, 2015
---
US automotive sales were positive across the board in December. Total sales for 2014 showed a vigorous auto industry aided by low gas prices, a recovering economy and higher employment. Total sales were reported to be 16,522,000 light vehicles.
In the Big Three Detroit manufacturers, General Motors was up 19.3 percent in December and Fiat Chrysler 20.0 percent. Ford sales lagged below expectations with a 1.2 percent year-over-year increase hampered by the changeover for the all-new F-150 and a planned 15 percent reduction in daily rental sales.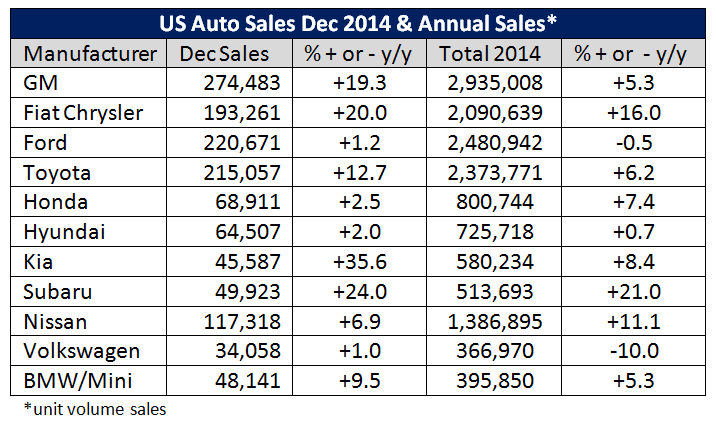 Kia and Subaru led the Asian manufacturers in sales percentage-wise, with an increase of 35.6 percent and 24.4 percent y/y in December, respectively. Toyota sales were up 12.7 percent y/y.
Chrysler Group LLC changed its name Dec. 16 to FCA US LLC to reflect the inclusion of Fiat. FCA projected a seasonally adjusted annual rate for December U.S. industry sales of 17.3 million units—a bit higher than 16.9 estimated by WardsAuto and GM.
"The momentum the economy carried through 2014 accelerated in the fourth quarter," said Mustafa Mohatarem, GM's chief economist. "Car-buying fundamentals remain strong and we expect higher industry sales in 2015."
"The industry finished last year on a high note thanks to a strong economic tailwind," said Bill Fay, Toyota Division Group Vice President and General Manager. "That momentum should continue in 2015 and combined with continued strong replacement demand, boost sales further."
2015 sales are forecast to continue to be quite strong with a number of predictions in the 17 million range.

Latest in Steel Markets