Final Thoughts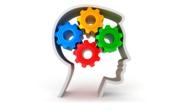 Final Thoughts
Written by John Packard
January 9, 2015
---
I thought the "Letter to the Editor" which we shared earlier in this issue was quite telling. The New Year is shaping up to be different than the past couple of years. With the drop in input costs and the weak global steel market (and strong U.S. dollar) 2015 could end up being a very volatile year. Stay tuned…
The extended forecast is calling for mid-60 degree weather next week (January 20 & 21st) in the Charleston, South Carolina area. That is where you will find our Steel 101: Introduction to Steel Making & Market Fundamentals team. Our next Steel 101 workshop is being held at the Charleston Harbor Resort & Marina Hotel on Tuesday, January 20th and Wednesday, January 21st. We have another good group of manufacturing companies, service centers, steel mills and even an industry analyst who will be joining the instructors: John Eckstein (metallurgist), Peter Wright (metallurgist/marketing), Steve Painter (mill sales), Mario Briccetti (OEM purchasing) and myself (31 years sales, purchasing, management + 8 years analyzing/reporting) as we go through how steel is made, rolled, bought and sold along with what items affect the markets (our version of how the steel market works). We have room for a couple more if any of the procrastinators out there want to join us. Contact our office for more information: 800-432-3475 or info@SteelMarketUpdate.com.
Armada Corporate Intelligence reported their Global Economic Risk Assessment in Friday's issue (which we recommend to our readers). Three of the risks hit home for the steel industry: the strengthening of the U.S. dollar, the oil crisis (and geopolitical stability that is associated with oil pricing) and the reduction in the global prices of commodities. Regarding the dollar Armada stated in their report, "The US dollar could be the largest business impacting global event to watch in a trend that started in October. US CEO's mentioned in third quarter calls that the impact of the US dollar was going to be impactful for their US exports and it would affect how much they import (shifting some business to importation. They cited the strengthening US dollar as the number one risk for US manufacturing at the time. We made the same observation in our National Economic Security Brief. It continues to be one of the biggest factors that could change everything from sourcing strategy to supply chain management."
This will be another interesting week in the steel markets.
As always your business is truly appreciated by all of us here at Steel Market Update. Feel free to tell your friends, suppliers and customers about us…
John Packard, Publisher

Latest in Final Thoughts