Steel Markets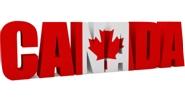 Canada Draws a Line Re: Buy America Restrictions
Written by Sandy Williams
January 20, 2015
---
The government of Canada has invoked a rarely used rule under the Foreign Extraterritorial Measures Act to bar companies from complying with the requirement that only U.S. steel be used in the rebuilding of the Prince Rupert ferry terminal in British Columbia.
Funding for updating of the Prince Rupert Ferry Terminal is coming primarily from the U.S. Federal Highway Administration, which requires Buy America rules. The ferry terminal is leased to the U.S. but is located on land in British Columbia.
"We have been clear: the application of protectionist Buy America provisions on Canadian soil is unacceptable and an affront to Canadian sovereignty," said Trade Minister Edward Fast. "We are prepared to exercise this order to defend Canadian interests," he added
The decision followed weeks of talks in an attempt to reach a compromise with project officials and Alaska Governor Bill Walker. Walker said he will not seek a waiver of the purchasing rules and that bids for the project will be closed January 21.
Latest in Steel Markets